Anyone who is curiously seeking for admission in a renowned B-school requires having a well built and engaging profile. However, in most of the cases, we always desire to make an easy way to such renowned b-schools like ISB (to make a way to ISB admission 2017-2018) but often forget to work on the mandatory thing, which is to have a great profile.
There are a lot of things you can do to improve your profile for prospect B-school. In case if you have made your mind to pursue any particular stream in your MBA whether it is finance or marketing, you can go for the NCFM certifications. This will help you project yourself as an individual who is serious in his pursuit of gaining more knowledge.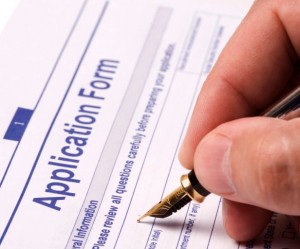 Apart from this, you can also go for a six sigma certification or an ITIL V3 Certification which will assist you in projecting yourself as a dedicated person who is keen to move into the procedure side of the stuffs. Besides associated yourself with these courses, never forget to work on your extracurricular(s).
This may include:
Presenting research  papers
Representing college in some sport
Making a name for yourself through some other channel
Also, on the social level or to give your contribution for the social cause, you can join an organization and spend some time genuinely by helping the underprivileged individuals who are not able to help themselves. This will not just help you becoming a better person but will also add value in your candidature.
Before you prepare yourself to enter your favorite B-school, get yourself into a good managerial position in any organization (NGO, Company, Organization etc). The experience you will have there will help you becoming stronger in managing things. You will also get the feeling of a great team operator.
While having your interview with the ISB admission committee, you can share your experiences of working at NGO or other firms as the manager to get them the hang of your managing ability. When working in a large team, participate in different sorts of high profile competitions, to be a step ahead of your competitors in all the departments.
Top notch B-schools like ISB always seek candidates who are a good thinker, have creative skills and great at presenting bigger ideas. So, while you are sketching your MBA application for ISB Admission 2017, think of an idea for a start-up and write your own epic business plan and executive summary
Also, look at your GMAT score; it should not be much lower. Though ISB admission procedure is more about talent and ability but still, there should be a decent number of score on the card so that you can get into the entry gate in an easier and trouble free manner. So these are the few important things you can do to build your profile for ISB admissions 2017-2018 or other reputed business schools.
Tags: ISB Admission Process