Kritarth has shared his interview experience with us. Let' see what questions he got from the MIT Sloan admission committee.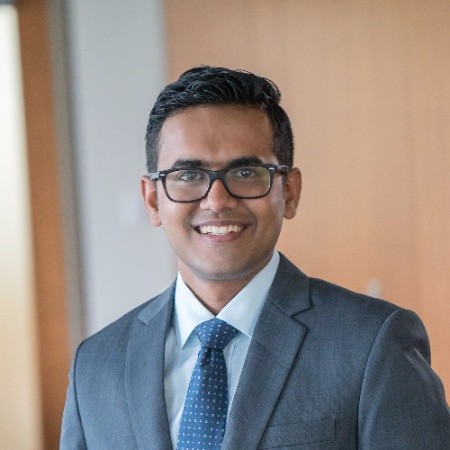 Profile: https://www.linkedin.com/in/kritarth-y/
1. First question was 'any update'?  
I discussed about promotion that might be coming and she said I can send her an update later in the week.
2. How would I introduce my work to someone I met at Starbucks? 
I started with saying that think of the hardware inside phone for wireless communication standards (CDMA, 2G, 3G, 4G), and then went on to explain how as systems engineer I define specs at systems level to make those hardware and then narrowed down the specs for different. 
Follow up question: how do you earn your credibility with different teams (senior members in it)
I told that technical competency and collaborative approach with them the confidence in me. To elaborate I gave an example: how i interacted with the team in China when they pushed back again the proposed systems solution overhaul. I encouraged them to interact with customers to gauge their reaction for new change. once they were convinced that customers are open to new solution that gave them confidence in my approach. this daily back and forth communication helped us in building trust. and then i traveled to China to resolve more issues and meet the team.
3. Tell me about a time when you advocated for a reason in a meeting
I  went back to systems solution overhaul. I said that I would like to give the background for my previous example through this answer. In meeting with project leads and managers from other teams I pushed for this new solution. 
Follow up question: how long was this existing solution for?
I said for 3 generations ( I had explained to her the meaning of generation in my update answer).  then I went to say how the leads were having concerns about the reliability and complexity of new solution. I told them that as the patents for this new solution has been improved that means technically its a sound solution, and I agreed to the fact that complexity will increase but we have to do this experiment to be competitive in the market. China team is already is in touch with customers and since they are open to this new solution we should try it. Customers really liked it and found it very flexible despite being more complex during the initial setup.
4. Tell me about a time when you were given unreasonable responsibility
I told about my job at Qualcomm. I was leading a next-gen project for 2018. normally staff engineers with 7-8 years of experience lead this. 
follow up question : weren't you overwhelmed
I said yes I was a bit intimidated but I only had asked for this responsibility as I wanted to move to the next level. and this responsibility is playing a big part in putting me on the promotion track within 1 yr 10 months with this team. 
Another follow up: how do you get confidence to do this? I said my past successes give me confidence. even in NFC team I was new and I didn't even know the technology but I succeeded there. and then mentorship from senior members in systems team helped me to get going. My manager also trained me in initial days. so all these together enabled me to feel confident. I have two parts to address. I already made one presentation last week.
Another follow up: how did it go? I said- it went well. I was presenting to VPs and above so I had some feedback and action items to follow up on.
5. Why MBA? Why Sloan? 
I talked a lot on this. in the end she said…"looks like you have done your research very well"
6. any question for me?
I asked two questions-
1. how does a new batch every year affect the core culture at Sloan?
2. how has been your 10 years experience at Sloan.
---
So, you got something interesting right?
If you have something to share or ask, please comment below.