As the ISB Application Round 1 is on, it's a time that many aspiring candidates are making their hardest effort possible to get admission. As ISB is one of the most reputed B-Schools globally, it has a certain guidelines and requirements which students have to furnish to make their way to ISB.
ISB offers you with a wonderful opportunity to highlight your background, plans for the future and accomplishment. So you have to spend an adequate time thinking about your application and put together all the necessary material to present yourself in a best possible manner.
As we get closer to the Round 1 application deadline for 1 year Post Graduate Programme in Management (PGP), below mentioned are some of the tips you should consider while applying for ISB round 1 application.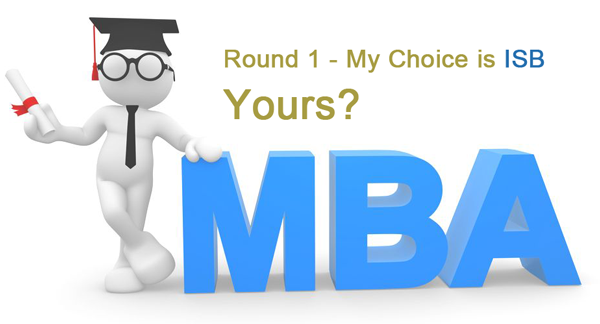 Application Requirements:
Applicant's account- As PGP application process is online; it's very convenient for you to apply from any part of the world. You just need to create an applicant account with which you will easily be able to apply. In order to create your account, you need to visit the official website of ISB which is http://pgpapp.isb.edu. You have full authority to edit all the entered details and could be rewritten number of times you want.
Applicant Information Needed:
Fill in your academic record, professional experience, awards-achievements and other extracurricular activities which you have done in past. To make it more appealing, you're not required submitting these documents at the time of application.
If you are shortlisted for the interview, you are asked to upload your documents from the same account created during the application. You will be given sufficient time to upload all these documents in case if you need to collect these documents from college, home, workplace etc…It endows you a greater opportunity to highlight your accomplishments, background and plans for future.
Essay preparation for ISB 2018 Round 1 Application
2 out of 3 essays for the topics mentioned below:
Essay # 1: If we were to admit just One more candidate to the Postgraduate Programme (PGP) at the ISB, why should it be you? (400 words max)

Essay #2: Describe your short and long term career plans. How does the PGP fit in with those? (300 words max)

Essay #3 (Optional): Please use this space to provide any other information not covered elsewhere in the application that could significantly impact your candidature at ISB.
Note: There's no additional essay required for the re-applicants.
Read the expert's essays analysis here –  2017 essays for ISB with Analysis  
Applicant Recommendations:
While applying for ISB 1st Round, you will have to submit two evaluations or recommendations from your work place. Both recommendations should be from professional background and must assess your learning needs, strength, weakness and the areas of improvement. As some recommenders might have hectic schedule, in this case you will have to request them in advance to spare some time for you.
Test Scores:
You will also have to submit your GMAT/GRE score which is mandatory for all the applicants. School code for GMAT is N2D-J5-01. As ISB doesn't has any specified cut off scores for admission at PGP, all candidates can apply for admission and can expect to get admission? If want to learn more about your GMAT score, visit www.mba.com. If in case your education medium was not English then you will have to submit TOEFL or IELTS score to prove your language proficiency.
Application Fee:
The Application fee for Round 1 is INR 10,000/- (Round 1 Application Deadline: November 15 2017) and the application fee for Round 2 is INR 15,000/- (Round 2 Application Deadline: January 16 2018). Applicants can make their payment using Credit Cards only.
Note: Applications submitted after November 15, 2017, 5:00pm (IST) will NOT be considered as Round 1 application and will automatically be charged ₹15,000/-).
Other Documents Required:
Scanned copy of a Passport size photo along with the statement of integrity Passport (it's important as many international components are there to the PGP).
Tags: ISB Round 1 Application