What make your career bright is the right education and the selection of right courses. Thus, MBA comes as the most handy and infallible career building education stream which no one can underestimate. However, MBA alone cannot do all the wonders; you also need a right institution. Thus, we have compiled a list of top 4 Asian B-Schools you must take admission in to build your dream career.
Here they are…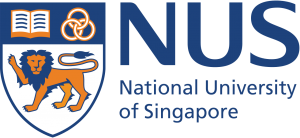 NUS is the Business School of the National University of Singapore (NUS) and rated as one of the top-notch business schools in Asia.  According to Forbes ranking of International Two-Year MBA programmes NUS MBA ranks 7th globally out of a total of 11 schools listed.
NUS Admission, Application Deadlines, Fees
If you are planning to take admission in NUS then here you are… for the full time MBA programme from NUS the application window is opened where the First Round is starting from Jan. 31, 2018 and Second Round is from Mar. 31, 2018.
Supporting documents you require for admission include-
a copy of your resume
Undergraduate degree scroll
Undergraduate degree transcripts/mark sheets*
Test Taker's GMAT/GRE report*
IELTS/TOEFL report (if the medium of instructions for your undergraduate studies was not in English)
Passport
NRIC or Employment Pass (upload only ONE that is applicable to you),
A passport-sized photograph
Financial Supporting
and other documents such as payslip or bank account statement.

Nanyang Business School (NBS) is the business School of Nanyang Technological University, Singapore (NTU) is the oldest business school in Singapore with the 6,800 students pursuing undergraduate, postgraduate and executive programmes. By the by The Economist Full-time MBA rankings, it's been ranked no. 1 in Singapore.
NTU Admission, Application Deadlines, Fees
Application : Round 1: 14 November 2017, Round 2:15 January 2018, Round 3: 31 March 2018
Interview Decision: R1: 20 December 2017, R2: 20 February 2018, R3: 18 April 2018
Final Decision:R1: 15 January 2018, R2: 15 March 2018, R3: 20 May 2018
Fee: Successful applicants will be given a grant of $8,000, off the $70,000. Each submitted application must be accompanied by an online non-refundable Application Fee of $100 (inclusive of 7% GST) using VISA/MasterCard.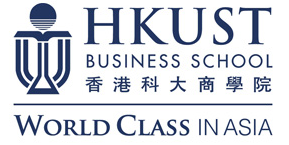 The School of Business and Management of The Hong Kong University of Science and Technology, shortly described as HKUST Business School is a top-notch business school in Hong Kong. It is first business schools that has the awarded accreditation by both the US-based Association to Advance Collegiate Schools of Business (AACSB International) and European Quality Improvement System (EQUIS). By the financial times, in 2012, HKUST MBA program has been ranked world TOP 10 by The Financial Times.
HKUST MBA Programme Fee:  MBA Program Fee (2018 intake), $585,000 (HKD), $75,300 (USD), Accommodation on campus (average for 12 months) $66,000 (HKD), $8,500 (USD). For information regarding admission you can visit the official website of KHUST business school.

Popularly called as Singapore Management University is an autonomous university in Singapore which is specialized in business and management studies. Established in 12 January 2000, the university is in the business district area of Singapore with the total enrollment of about 8,800 undergraduate and postgraduate students and comprises six Schools offering undergraduate, graduate, and PhD. programmes in Business Administration, Business Analytics, Financial Services and other courses.
Admission Date: Applications are open now and will be closed on 19th March at 11: 59 Singapore timing. Just visit online and fill your application.
Fee:
Registration: S$500
Full-Time: S$59,303 (Exclusive of GST) / S$63,455 (Inclusive of GST)
Part-Time: S$62,611 (Exclusive of GST) / S$66,994 (Inclusive of GST)
Study Materials: S$3000
Go for it now!