International recruiters these days are more likely hiring candidates who have done MBA from the top notch B-schools which are more highlighted into their MBA ranking. As MBA is the core program that ensures remarkable success in terms of business or to build leadership among candidates, the selection of choosing the right B-school is equally important. If you are seeking for the right B-school in ASIAN countries to pursue your MBA, here we have the list of top 4 Asia Pacific b-schools along with the detailed information of their acceptance rate analysis which you consider while applying.
NUS Business School
NUS is proud to be ranked second position this year for the city-state 'Singapore' which literally means the lion city. NUS, which was established in 2002 also ranks second in QS University rankings out of the institution list in ASIA. The full time NUS MBA program has been active since 1985 and currently having the former central bank governors of both India and Japan as the faculty members.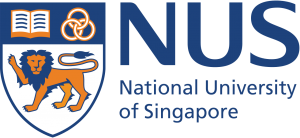 Acceptance Rate Analysis:
Annual Enrollment: 120
Total Applicants: 1,324
Acceptance Rate: 16%
Average GMAT: 662
Average Work Experience: 5 years
Employed After Graduation: 98%
HKUST Business School
HKUST Business School is ranked 15thby the FT rankings this year, ranks 1 in Asia-Pacific for the 6th time in last 7 years. The school was founded only in 1991 and offers an executive MBA for the sponsored students in collaboration with Kellogg School of Management in addition to its full time MBA program.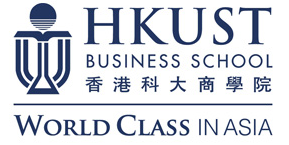 Acceptance rate Analysis:
Annual Enrollment: 113
Total Applicants: 403
Percent Accepted: 50%
Average GMAT: 662
Average Work Experience: 60-70 months
Employed After Graduation: 78%
NTU Business School, Singapore
Nanyang Business School is up from 29th to 24thand 3rd position in Asia Pacific this year. The school of Accountancy and Business at Nanyang Technology University had started offering MBA program in 1991 later it was renamed as Nanyang Business School in 1995. Recently the school has featured among the top three business institutions from outside the US and Europe in the list of top 35 places to study for graduates looking for post-MBA jobs in investment banking. The school is also known to offer double MBA program leading to two degrees with Waseda Business School.

Acceptance rate Analysis:
Applicants: 901 (13% Admitted)
Full-Time MBA: 157 Students
Average GMAT: 670
Median GMAT: 665
Average Age: 29
Average Work Experience: 72 Months
% Students who are Women: 30%
% Students who are International: 89%
SMU Business School
The Singapore Management University's (SMU) Lee Kong Chian School of Business (LKCSB)  recognised as one of the top three in the financial times masters in finance rankings 2017, 3rd in the world and 1st in Asia for its MSC in wealth management (post-experience ranking) & 4th among Asian Business Schools for its MSc in Applied Finance (Pre-experience Ranking). It's the only institutions in ASIA. This is the 3rd time SMU is featured in both the Pre- and Post-experience rankings. It has the highest number of acceptance rate with total whopping percentage of 49%…

Acceptance rate Analysis:
Acceptance Rate: 49%
Average GMAT: 660
Average Undergraduate GPA: 3.3
Median GMAT: 590-710
Full-Time MBA: 282 Students
Applicants: 606 (37% admitted)
Average Age: 30
Average Work Experience: 4.4 years
Rolling Admissions: No
% Students who are Women: 35%
% Students who are International: 65%