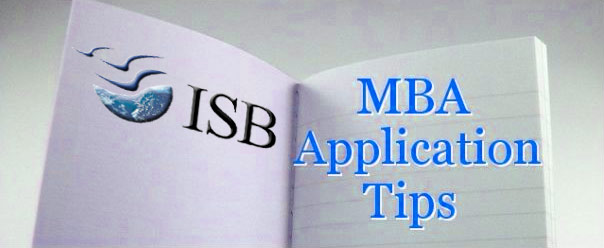 This article complies the useful resources for potential ISB PGP application. These resources are very essential for many aspiring MBAs. For the serious MBA candidates who are dreaming to take MBA admission in ISB and other similar reputed B-schools, there seem to be countless resources spreading across the web. All of them are equally useful but shattered in tiny parts. So we thought to compile them in a single box. We have put together the most constructive GMAT and MBA Admissions resources.
Let's check them out now…
PGP Brochure: If you are indeed looking out for the inside look at the PGP programme of ISB then nothing can help you in a better way than the PGP brochure which concludes the important facts of throughout process. For more detailed insights and authentic information, you can also visit the official PGP website at www.isb.edu/pgp
Attend The Admission Information Sessions: Admission Information Sessions are hosted regularly in various cities across the world. They are also conducted online in the form of webinars. These sessions give you a golden opportunity to interact directly with the Admissions officers, Faculties, Current Students as well as the alumni who're present at the session. You can have the authentic information discussed with them and know about the PGP benefits for your career and life.
Subscribe to ISB's Official Blog: When it comes to serve you the right information about ISB's PGP programme, what else can help you in a better way than ISB itself. Subscribe to ISB's Official blog where, from time to time, they post all the helpful blogs related to MBA application. Check out their blog every week to prepare and submit a strong application to the PGP.
PGP FAQs: If you have any question or query related to your ISB PGP application then you can also get it solved at PGP FAQs section which includes the detailed answers of many of questions you may have. So do browse it thoroughly and see what details you can find.
Discuss Over Social Media Channels: These days social media is the most powerful medium to find out answers of your complex queries. Since there are thousands of witty individuals alive on social media you can follow the former ISB students, Alumni, and current/previous Faculties of ISB too to get the answers of your questions. It may work as the most prevailing resource for the ISB PGP application preparation.
Contact the Admissions Team: Apart from all above resources, The Admission Team from ISB itself is open to answer your queries. So you can also get in touch with them to get your questions solved
Read GMAT EBOOKS: Since you are a busy individual and must be occupied throughout the day in your office and other tasks, you hardly get time to sit back and read through books thus Ebooks in this case can help you out tremendously by providing you all study material over your phone, tablet and laptop. You can prepare for the GMAT sitting from home, office, or anywhere else right from your convenience.
Watch Videos: Apart from Facebook, Twitter and other social media channels, Video is another helpful resource to prepare for the ISB PGP application so you can subscribe to the video channels of MBA experts, Alumni, Faculties over YouTube and other video platforms.
So if you are the one who has applied for PGP admission in ISB then above given tips can amazingly help you out to crack the interview and can create your way to your dream B-School. Let's try these tips now and give your best for ISB PGP application.