Analytics is one of the most sought after topics in the world. It directly resembles to a person who is over andabovethe intellectual than others. It comprises the strange mix of technologies, science and arts. The minimum course duration is 2 years.
Analytics mostly refers the process where the techniques and technologies go hand in hand which usually turn the complex data into the information and develop this into a valuable knowledge that ultimately helps to drive business decisions.
Top B-Schools to do MBA in Analytics
Carnegie Mellon, is known to offer world-class MBA degree in Analytics with an overall grade point average of 3.0.
Fee Structure: NA
University Of Texas at Austin providing 10 month Master of Science in Business Analytics (MSBA) program to aid you harness the vast amounts of data.
Fee Structure: $43,000 (Approx.) may vary
University Of Chicago- When it comes to pursue your MBA in Data Analytics, there is nothing better place than University of Chicago
Fee Structure: $103,759 (Approx) may vary
Columbia University- Want to pursue your career in Data Analytics, then Columbia University is the place to look on.
Fee Structure: $2,018.00 per point (Approx) may vary
Duke University, with the demand of business manager is surging, Duke University is here to endow full-fledged business analytics MBA programs.
Fee Structure: $95,000 (Approx) may vary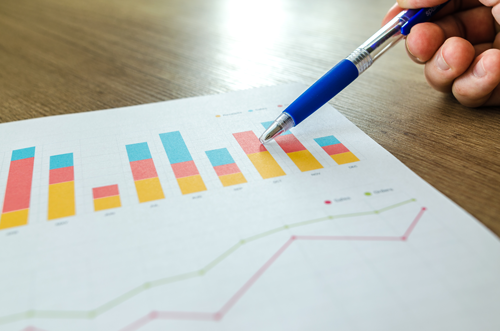 MBA in Analytics – Objectives
Graduates intending to pursue MBA in Analytics develop proficiencies and acquaintance on different analytical technologies and tools and analyze the data for generating business intelligence and shoring up the different areas of firm related to different industry domains. Business analytics these days is being used in various industries such as:
Financial services
Retail Sector
Healthcare
Manufacturing
E-commerce
E-governance etc
Energy, oil & gas
Telecom
Social Media
MBA Analytics – Career Prospects
Business Analyst
Business Analyst Industry Expert/ Project Manager
Data Analyst/ Big Data Analyst
Data Analyst SAS Programmer
Data Warehousing Expert
Business Intelligence Expert
Data Warehousing and BA Architecture
Data Mining Expert
MBA in Analytics – Salary
The programme offers you brighter career opportunities in several government/private sectors. So, if you are planning to do an MBA in analytics, you have all the good reasons to do it, if you talk about the salary, doing MBA in Analytics from a reputed B-School can make you earn median starting salary, especially for US MBA graduates about $100,000, rest depending on the company.
Tags: MBA in Analytics