If you have got an opportunity to interview at the prestigious London Business School then, firstly Congratulations! It is a big deal and not many get the chance. An interview at a business school as high profile as LBS would be a great experience for anyone.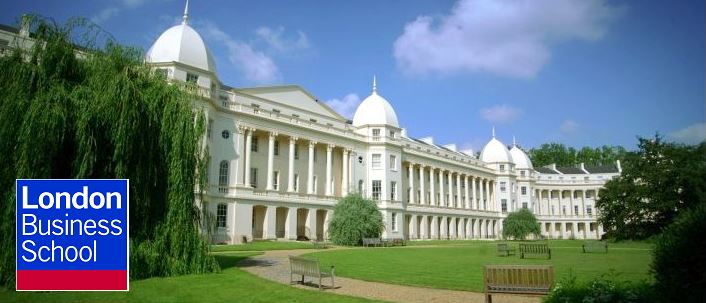 There are a few things that you need to know before you attend an LBS interview:
1. LBS selection process, how important is the interview in the process:
The interview is a major part of the LBS selection process. Only candidates with only exceptional potential get to the interview stage of the selection process. The full time MBA program at LBS has about 400 seats; hence, the selection committee is going to be very picky for the people who will bring excellence and diversity to the table in the class. The interview is the perfect opportunity for you to express yourself beyond your profile and application.
LBS interviews are not pressurizing like most other business school interviews rather the interviews at LBS give you time and space to showcase what your potential and capabilities. LBS interviews are conducted by alumni of LBS, hence, they would be trying to see if you fit in the class and can cope with the intense program.
2. How should you prepare for the interview?
Preparing for the interview at LBS is not that different from other MBA interviews. You need to focus on the intrinsic areas like why you wanted to get an MBA in the first place. An MBA demands a lot of your time and resources; hence, you need to have absolute clarity about it.
You also need to be confident and thorough with your own career decisions and why chose them. You may have to answer technical questions about your major subject in graduation or the business segment you work in. Additionally, you need to have an answer prepared for how an MBA is going to help your career.
Common mistakes committed by candidates in LBS interview:
Candidates generally take too much time explaining their career experiences. You might get only a couple of minutes to explain your entire career. As the interview progresses your interviewers may dwell into specific aspects about the career. Thus, you might not be getting an opportunity to explain the whole career at a stretch.
Another common mistake that most students commit is not preparing good questions to ask the interviewers. At the end of the interview, you would be given a chance to ask your interviewers something. It is important to make good use of this opportunity to ask good questions. This is the opportunity for you to show your real interest in the program.
The dress code for the interview:
Keep your dressing formal and simple. It is business formals for both men and women. However, don't forget to show off your personality with the help of your attire.
Frequently asked questions in LBS:
The questions asked at LBS interview are most frequently the same as other business school interview questions.
Here is a list of a few of the questions:
Why MBA?

What is the biggest challenge you had to face in your life?

Where do you see yourselves in five years?

Have you applied to any other schools and do you have an offer?

What are your strengths and weaknesses?

Questions regarding your academic and job experience.
Your goals and career aspirations:
Candidates preparing for the interview need to have well defined and time bound goals. You need to align your MBA to your long-term career aspirations. You need to methodical with it to answer any kind of question posed to on this topic. Your future goals and aspirations will drive through the program. Hence, they are very important to judge your candidature for the same.
Why LBS?
If you want to get into LBS, this is a question you need to have a solid answer to. To answer, "Why MBA?" you need to research extensively about the MBA program at LBS. You need to list down the features that impress about the college and explain how those features are going to specifically help you improve and make you realize your career aspirations.
These above seven things have got you covered for most of the interview prep at LBS. Apart from this; you need to bring your confidence and self-belief to ace the LBS interview. All the best!